Pouch with Belt: Black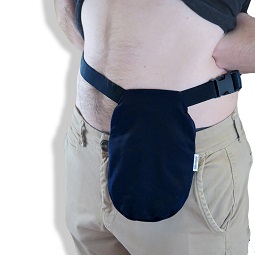 This Pouch cover with belt is useful to support and make your ostomy bag sober and discreet for maximum comfort and safety. You can wear it at any time of the day.
It features a comfortable opening to insert the bag, made with a special laser cut to perfectly adapt to all types of plates, and an adjustable belt with clip closure.
It is handcrafted with attention to detail; adaptable for all models of colostomy, urostomy and ileostomy bags.